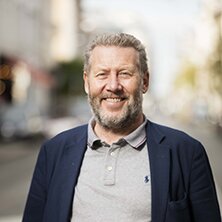 Guy has worked as an urban planner for 35 years. He is guest lecturer at UAntwerp and involved in the research group for Urban Development. He is senior spatial planner at OMGEVING; where he is responsible as project manager for complex planning processes such as the strategic plan for the port of Antwerp. Together with colleague Thomas Vanoutrive, he did research for the Flemish government in 2016 and 2017. He is founding president of the Flemish Association for Spatial Planning (VRP) and was 'vice president – treasurer' for ISCOCARP from 2013 to 2016.
Favorite (place in the) city
Perugia in Italy. It's a city in Umbria, close to the river Tiber. It's located southeast from Florence and north from Rome, somewhere in between these two cities. You can feel its history when walking around in this small city which is one of the most livable cities in the world.