'Astute, transparent and courageous'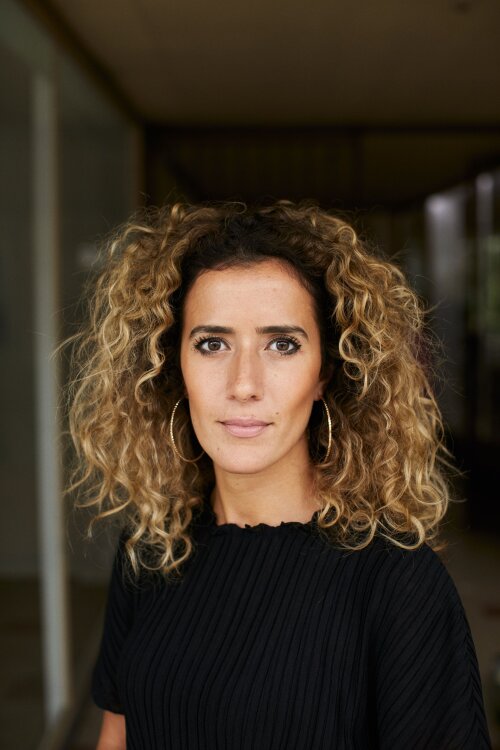 ​Last Friday, on the 10th of December, International Human Rights Day, Dr Yousra Benfquih was awarded the Max van der Stoel Human Rights Award for best PhD. The Award – co-organised by Tilburg Law School and the
​Netherlands Network for Human Rights Research (NNHRR) and powered by the Asser Institute – is delivered every two years to recognise outstanding academic works in the field of international human rights.
A unanimous jury praised Dr Benfquih's dissertation – Reasonable Accommodation in Education: An Integrated Human Rights Approach on the basis of the Right to Equality, Inclusive Education and Freedom of Religion – for being 'a very convincing testimony of scientific competence in terms of methodology and analysis', and 'a book that challenges readers to react, to agree or not to agree, which therefore engages with its audience.' According to the jury, 'Dr Benfquih is aware of the importance of stories and the question from which perspective and how they are told, and how much this also plays a role in science and her own position in it. The added modes of critical analysis are not invoked as afterthought but instead develop on an integrated human rights approach. The approach taken in the book is astute, transparent and courageous.'
In her dissertation, Yousra explores the right to reasonable accommodation of religious diversity in education through an integrated human rights framework consisting of the principle of substantive equality, the right to inclusive education and the right to freedom of religion, which are both used as potential legal bases on which the right to reasonable accommodation can be founded as well as lenses through which the inclusive potential of the latter is critically assessed. To that end, the dissertation relies on an interdisciplinary range of theories and insights, including critical race theory, intersectional feminism, political and social justice theory, religious studies and educational and pedagogical theories.
At its core, the dissertation delves into the complex relationship between law and diversity, which was also reflected in her acknowledgment during the award ceremony: 'we often focus on the 'rights' part of human rights', dr. Benfquih said, 'however we should equally interrogate our notion of the human: what and who do we understand as human, and who is left out of that allegedly abstract, universal notion?'
While Dr Benfquih remains affiliated with the research group Law and Development and occasionally gives lectures, she has currently left academia to focus on her literary work as a poet and writer.