Ionas graduated in Architecture at the University of Patras in Greece and completed his post-graduate studies in Epistemology of Architecture at the National Technical University of Athens. During that time he worked as Teaching Assistant in the courses of Architectural Design and Analysis and Study of Historical Settlements and Ensembles; as well as a practicing architect. He is co-founder of the research collaborative "Boulouki – Itinerant Workshop on Traditional Building Techniques" which as of 2018 is a registered Urban Non-profit Company, based in Athens. In such a framework, Ionas is particularly interested in how participatory processes of making, repairing, and building, may provide new perspectives and insights to the theory of architecture.
Favourite (interior)architecture project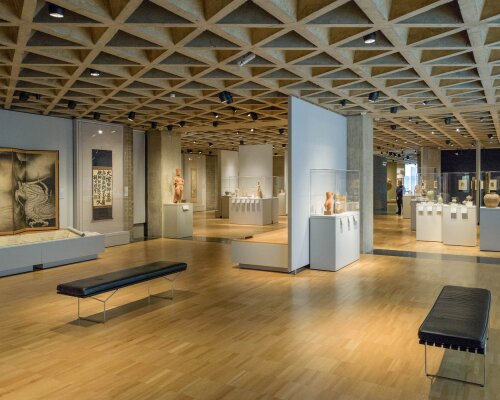 The Yale University Art Gallery (1953) designed by Louis Kahn is one of the projects I would pick out. The reason is that this work seems to achieve a particular continuity between material, structural and symbolic dimensions of the architectural project within a modern context; manifesting the possibility and the potential of what could indeed be described as "modern ornament".
(photo: I. Sklavounos)​

Mutsaardstraat 31 - 2000 Antwerpen - België

ionas.sklavounos@uantwerpen.be