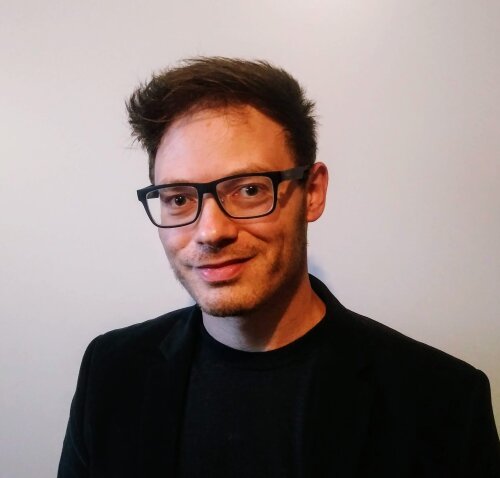 Jelle Angillis is a historian with a broad interest in the history of architecture and construction in combination with social and cultural history. Jelle was initially active in the building industry himself. In his doctoral research into post-war building practice, he combines his practical experience in the building industry with insights from historical research. In it, he mainly focuses on the fact that, in addition to concrete designs, social interaction, hands and labour have also shaped our built environment. According to him, the design is in this sense inseparable from the realisation, the materials and people who put the drawn lines into practice.

Favourite (interior) architecture project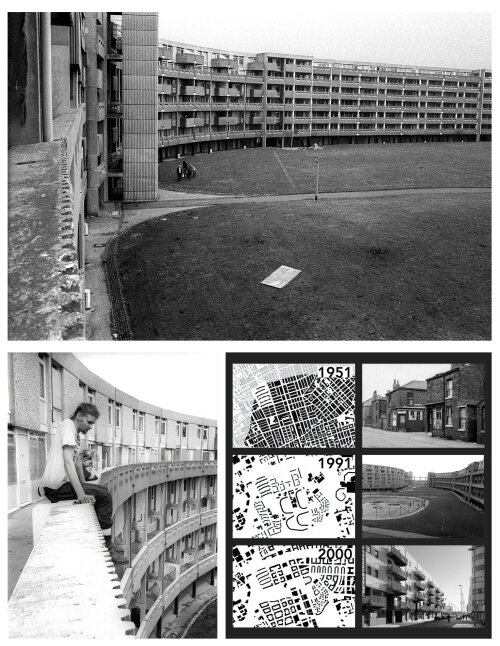 The Hulme Crescents in Manchester (built 1972- demolished 1993) is a noteworthy project from both an architectural historical and sociological perspective. Built as a result of the massive post-war rehousing movements in Britain, Hulme Crescents was the largest social housing complex in Europe at the time. In order to build it, almost an entire working-class neighbourhood of Victorian back-to-back terraced houses was demolished, which also disrupted the community. It consisted of four south-facing brutalist U-shaped blocks, each seven storeys high, overlooking a landscaped communal area. Although it has undeniably negative connotations, it is a perfect example of how architecture is linked to its surroundings and its users, and how these factors influence the appreciation and quality of the design. The project also offers an insight into the conflicting contemporary visions of architects, sociologists and politicians, and also shows how the vision on architecture in relation to its users and context can evolve over time.

Mutsaardstraat 31 - 2000 Antwerpen - België

jelle.angillis@uantwerpen.be