AHLEC stands for Antwerp Health Law and Ethics Chair. This chair focuses on three pillars:
stimulating research in the domains of health law and ethics;
offering modular training to medical professionals, members of staff, executives, the insurance sector, lawyers, hospital legal counsels, magistrates, the government, and students;
providing services through an academic platform for interdisciplinary discussion.​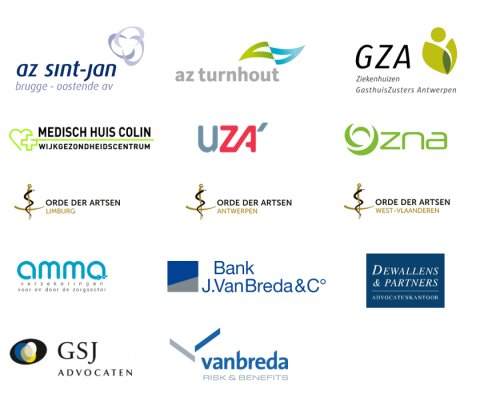 Want to know more? Be sure to check out the website.
Chairholder: Thierry Vansweevelt
Faculty: Law
Active: since 2013
Partners:
Support this chair
This chair is open to free donations. Here's how you can contribute.
Step 1 - Donation
There are two ways to donate:​
By bank transfer to bank account number BE42 7310 4624 7854 in the name of 'Universiteit Antwerpen'. Be sure to mention 'fiscaal attest' (tax certificate) and your preferred destination, in this case: 'AHLEC', in the communication field.
By online payment, where you can indicate your preferred destination straight away.
Step 2 - Donation form
In order to allocate your donation correctly, we recommend you to also send us the donation form where you indicate your preference for the destination of the amount again.
Send the filled in form:
- digitally: email it to universiteitsfonds@uantwerpen.be ( a scan or photo are sufficient)
OR
- by post: Universiteitsfonds Antwerpen - Middelheimlaan 1 M.A.223 - 2020 Antwerpen