Bridging Time. The renovation of the KMSK
8 November 2022 - 19:00
Stadscampus UAntwerpen - Aula s.R.002 - Rodestraat 14, 2000 Antwerpen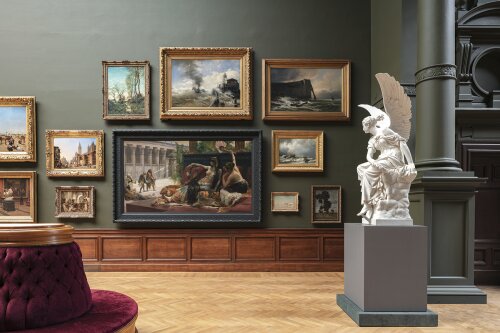 Since 1890, the Royal Museum of Fine Arts in Antwerp has been home to a rich collection of art history; from the Flemish Primitives to Expressionists.
More recently, the Museum has been renovated and transformed by the Dutch architectural firm KAAN Architecten. Their restoration work and new design combines a contemporary allure with the glorious but somewhat neglected beauty of the 19th-century landmark. The new extension underlines the strength of the original building and its role as heritage witin the rapidly changing city.
These contrasting yet dialoguing spaces coexist as two different worlds in one building. The renovation and extension bring together the past, the present and the future in a layered ensemble of time, architecture, history and art.
Register for this event and discover the complete story of KAAN Architecten.
Lecture in English
About Dikkie Scipio - KAAN Architecten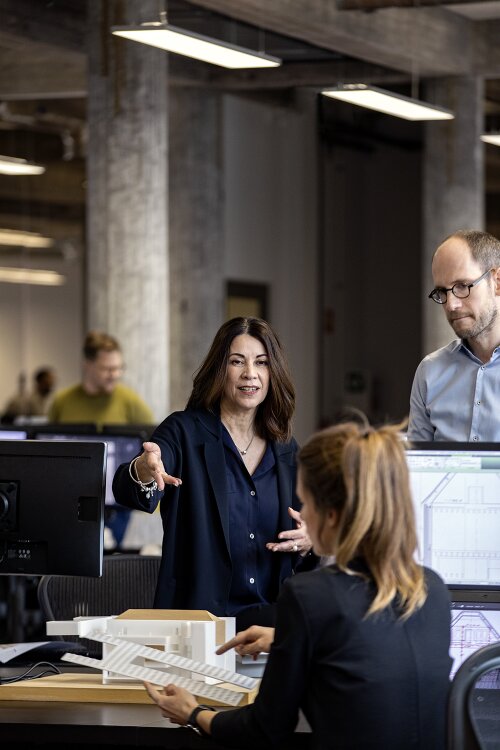 Dikkie Scipio joined Claus en Kaan Architecten in 1995 and became partner in 2002. In 2014 she founded KAAN Architecten together with Kees Kaan and Vincent Panhuysen. Scipio studied applied arts and interior design at the Royal Academy of Art in The Hague, after which she was trained as an architect at the Rotterdam Academy of Architecture. Scipio's training allows her to lead work from large-scale master plans to furniture and interior design, from initial concept to execution. Dikkie Scipio is an international lecturer and sits on several juries. In 2018 she joined Nai010 Publishers' advisory board. Since 2019, she has been a Professor of Architectural Design at Münster University of Applied Sciences.